If reading is hard, call 913-642-6151 or 615-300-6768.
New Nashville location, now open!
Trade Frustration for Success!!
Evaluating and correcting reading problems for both children and adults. Strategic Education, LLC provides educational services for those who are not reaching their potential or who have learning disabilities.
Programs are 1 on 1 and designed specifically for the needs of each person. Auditory processing — the ability to segment individual sounds or phonemes within words — is a key piece for those struggling with reading because of dyslexia and other learning disabilities. Auditory processing deficits are correctable and enable the reader to decode (read) words accurately and to have the ability to self-correct.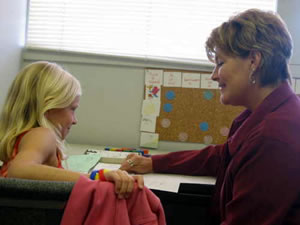 Adults and children who go through this program are able to automatically identify the number, order, and sequence of sounds in words which is the basis for learning and remembering the written language. The best part of auditory processing development is that we make reading easy, enjoyable and fun! Intensive programs accommodate both in and out-of-town students.
Strategic Education, LLC works with children and adults. We provide educational services for those who are not reaching their potential or who have learning disabilities.
The key areas where Strategic Education, LLC improves performance:
Reading Comprehension
Retention of Information
Spelling
English Language Proficiency
Math
Following Directions
Study Skills

Oral Language Comprehension
Decoding/Word Recognition
Test Performance
Accent Reduction
Language Arts
Speech
Phonemic Awareness
Strategic Education, LLC specializes in working with children and adults who:
have dyslexia
have been diagnosed with auditory processing deficits
are non-readers
are not reaching their potential in reading and/or school
are in special reading programs
are learning disabled
have been diagnosed with ADD and ADHD
need to improve their comprehension skills
need to improve their reading and writing skills
Each student is given a battery of standardized tests to determine his/her needs and an individual program is developed for that student. Students are taught processes that enable them to become independent, self-correcting learners.
Strategic Education, LLC is committed to each individual client and to their success in school and work.
We Provide Intensive Programs for our Out-of-Town Clients
A typical intensive program would be 6-8 hours daily for 1 to 3 weeks. The student would receive instruction from several clinicians daily using a step-by-step program. A lunch period and frequent breaks are a part of each day.
For More Information:

In the Kansas City Area
913-642-6151
Laura Swafford
Lswafford47@aol.com

8600 W. 95th St., Suite 207
Overland Park, KS 66212

In Middle Tennessee
615-300-6768
Camy McArdle
Camy.McArdle@gmail.com
Strategic Education, LLC is an
Approved Educational Supplemental Service Provider
for the No Child Left Behind Act.